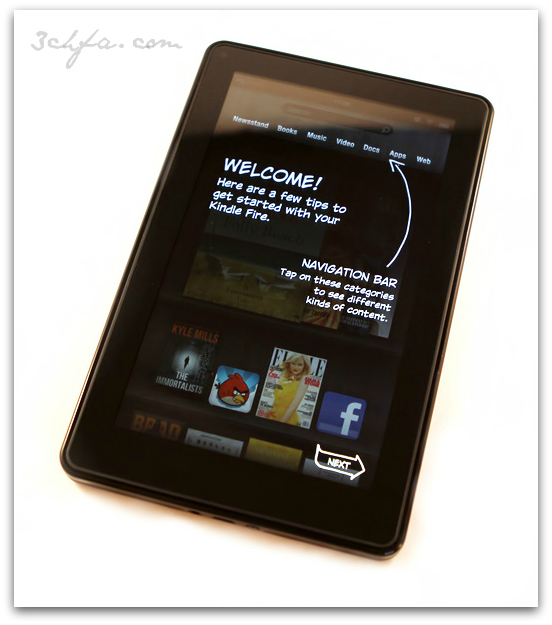 It's been a hectic week but it's finally over! Now I get to kick back and play with my new tablet.
Amazon's Kindle Fire came pre-registered to my Amazon.com account; all my account content was already there including my books. No settings are required except for Wi-Fi access info and time zone.
It comes with 6GB of on-device available memory + Free Amazon Cloud storage of 5GB. Aside from the Amazon App store, Kindle fire includes very few apps (i.e. E-Mail, Pandora, Facebook, Pulse, etc). Also, as an Amazon Prime member, I get free access to video steaming of old popular movies and TV shows, I can also borrow books for free as frequently as once a month from the Kindle Owners' Lending Library.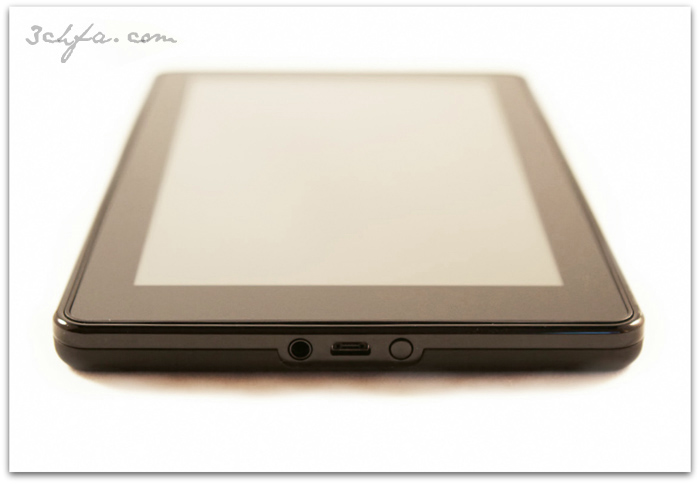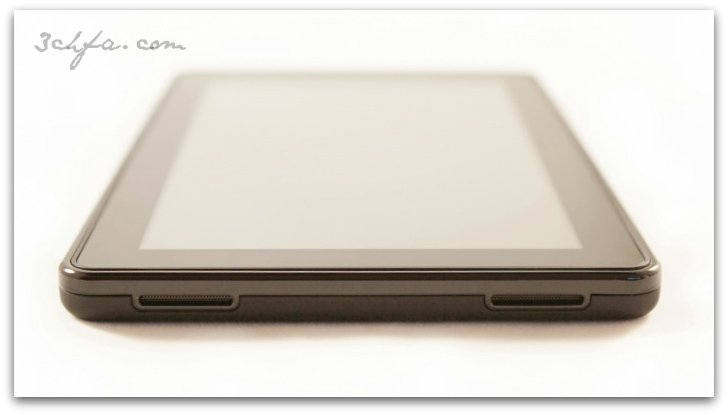 The device doesn't have any buttons except for a Power button, not even a volume/mute button. There are no built-in memory expansion slots as well, there's only a 3.5mm audio jack and a micro-B USB 2.0 port. At the other end, there are two stereo speakers.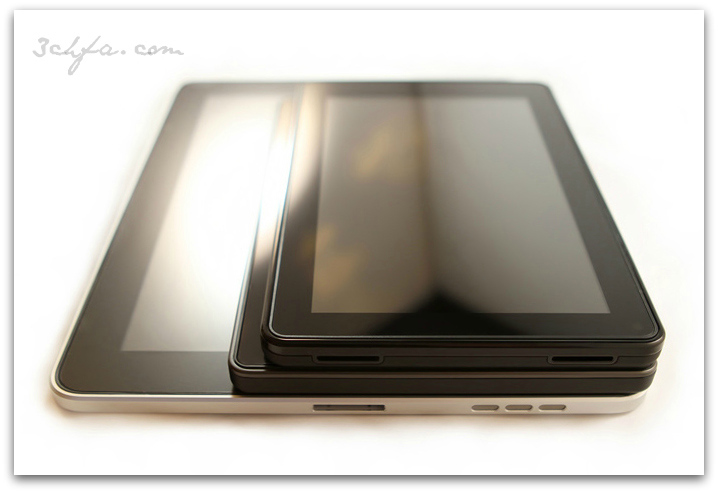 Size comparison: (from top to bottom) Kindle Fire, Blackberry Playbook, Apple's iPad
Kindle Fire has a 7″ display, very convenient and portable.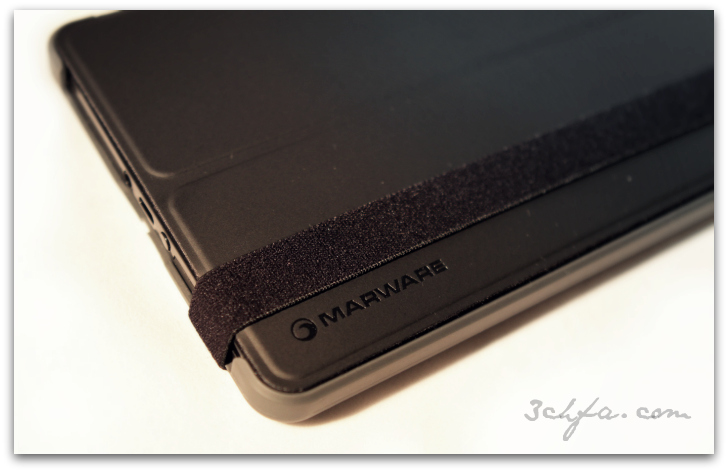 I bought Marware's Folio Cover, it was a good choice.
Amazon Silk browser supports flash and tabbed browsing, it also supposed to provide "ultra-fast web browsing" but it didn't feel any different so far, too bad it doesn't support Arabic, I inquired about it and Amazon responded: "As we have made no announcement about the support of Arabic on Amazon silk browser, we're unable to provide more information about this.".
Moreover, I couldn't access my Netflix account nor play Hulu videos on Kindle's browser; Amazon has recently released the Hulu plus app to compensate for that and there's a Netflix app as well.  But the Amazon app store is a major disappointment! I was unable to purchase apps and there's no way around it, not even with a U.S credit card nor connecting to a VPN. According to Amazon currently the kindle fire applications are available for U.S users only… Probably due to licensing issues.
Looking up my IP shows the following:

Silk is cloud-accelerated and routes webpage requests via Amazon's U.S based servers.
I think Kindle Fire has more cons than pros for a user in our region, actually I can't think of any significant pros at this point! I don't know, maybe it's too early to say but I hope I'll change my mind soon.
Kindle Fire costs around KD70/– in total with shipping fees.
{Link}