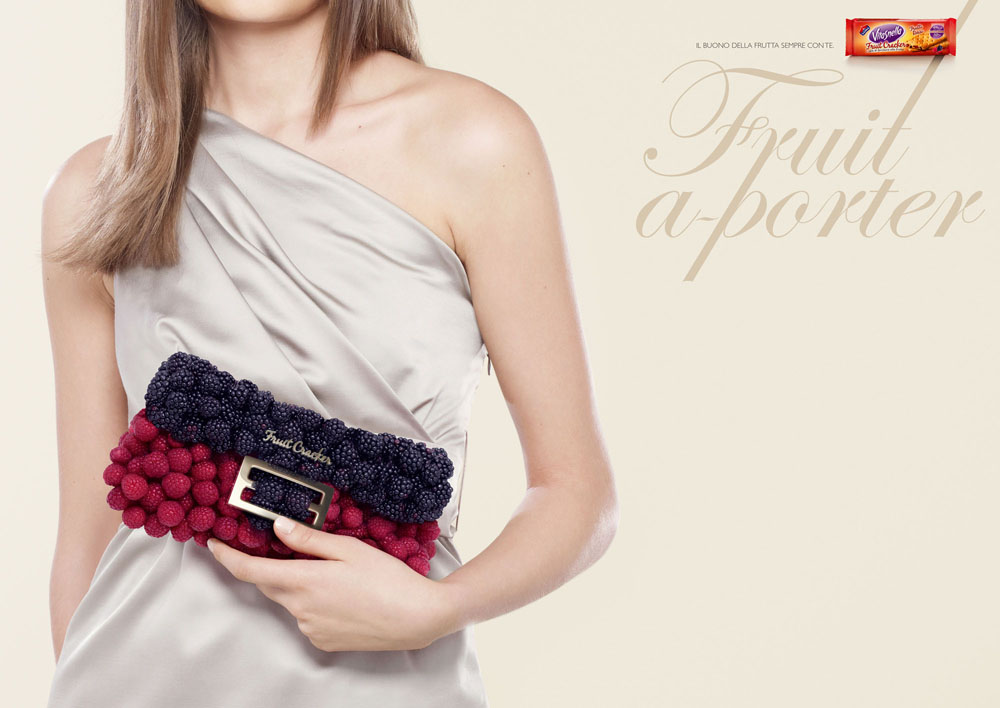 Vitasnella Combines Food and Fashion With New Fruit-a-Porter Purses

These Fruit-a-Porter purses are all part of Italian brand VitaSnella's new marketing campaign for their line of fruit crackers. With the tag line "Fruit A-Porter. The good of fruit always with you" the campaign seeks to cash in on the allure of fashion as well as food.

Milanese ad agency Euro RSCG conceived the Fruit-a-Porter purses. We wonder if these ads will inspire designers to make purses out of real (or fake) fruit next season. I mean if Louis Vuitton can use garbage bags as inspiration, this can't be far behind, right?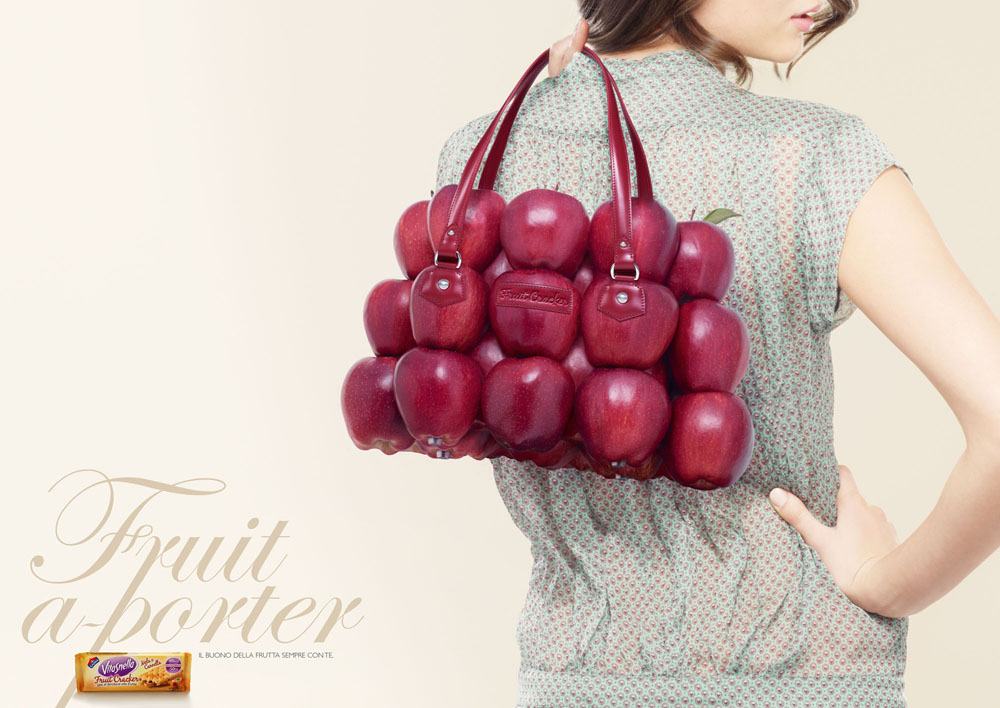 Now THAT'S a creative Ad!
Source: [Link]